Baroness Ephrussi de Rothschild invites you to an intimate and elegant evening event, during which you will be able to enjoy the finest melodies from the classical music repertoire and a candlelit dinner with a view over the Mediterranean.
Programme
7:00pm: Concert in the patio
7:30pm: Interlude with champagne
8:00pm: Resumption of the concert
8:45pm: End of the concert, Guided tours in English and French and Opening of the restaurant
10 February
The concert: Romanticism and Viennese waltzes
We celebrate the new year with the greatest lyrical songs of Viennese Music. A string quartet and a a flutist by the Musical Academy of Nice let you relive the greatest balls from yesterday to today.
Au menu
Appetizer: Terrine de foie gras mi-cuit, condiments de betterave rouge et pomme acidulé // Main course: Saint Jacques poêlées sabayon champagne, endives fondantes et caramel d'orange sanguine
10 March
The concert: The Greatest lyrical songs
Amy Christianna Blake (soprano), Richard Rittelmann (baritone), Aurélie Ellul-Ricci (harpist) and Olivier Augé-Laribé (pianist) invite you to discover the greatest lyrical songs that have marked history of opera during 3 century.
Au menu
Appetizer: Œuf poché, velouté de butternut, chorizo croustillant et fondu de poireaux // Main course: Suprême de volaille fermière, jus corsé et citron confit, purée de vitelottes et mini légumes glacés / Dessert: Gourmandise aux pommes caramélisées
Tickets
Concert + glass of champagne + dinner (excluding drinks): €95
Concert + glass of champagne : €40
> Booking online is mandatary or by phone at +33 4 93 76 44 08.
Photos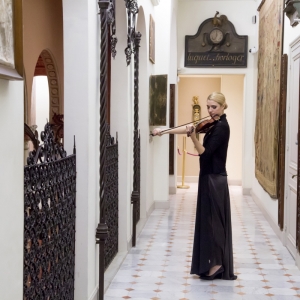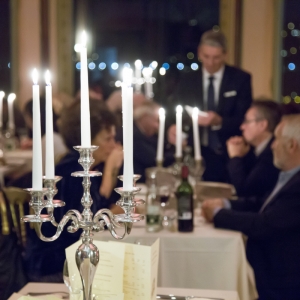 ►

Diaporama