Baroness Ephrussi de Rothschild invites you to an intimate and elegant evening event, during which you will be able to enjoy the finest melodies from the classical music repertoire and a candlelit dinner with a view over the Mediterranean.
Program
7:00pm: Concert in the patio
7:30pm: Interlude with champagne
8:00pm: Resumption of the concert
8:45pm: End of the concert, Guided tours in English and French and Opening of the restaurant
The evening of 10 February
Concert: romanticism and Viennese waltzes
We are celebrating the new year with the greatest pieces in the Viennese classical music repertoire. A string quartet and a flute player from the Académie de Musique in Nice will recreate the grandiose and romantic atmosphere of the great balls of yesterday and today.
On the menu
Entrée: a half-cooked foie gras terrine with beetroot and sour apple seasoning // Main course: Fried scallops with champagne sabayon, tender endives, and blood orange caramel // Dessert: 'Désir' red fruit delight.
The evening of 10 March
Concert: discover the great operatic arias
Amy Christianna Blake (soprano), Richard Rittelmann (baritone), Aurélie Ellul-Ricci (harpist), and Olivier Augé-Laribé (pianist) invite you to go on a journey of discovery through the great lyrical arias that have been sung in operas for 3 centuries.
On the menu
Entrée: Poached egg, creamy butternut, crispy chorizo and a leek fondue // Main course: farmhouse chicken supreme, a spicy sauce and lemon confit, vitelotte potato purée, and small glazed vegetables / Dessert: caramelised apple delight
Tickets
Concert + glass of champagne + dinner (excluding drinks): €95
Concert + glass of champagne: €40
> Booking online is mandatary or by phone at +33 4 93 76 44 08.
Photos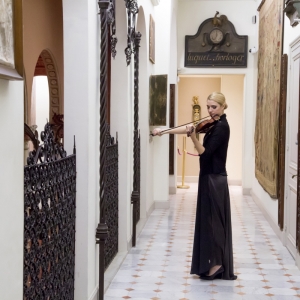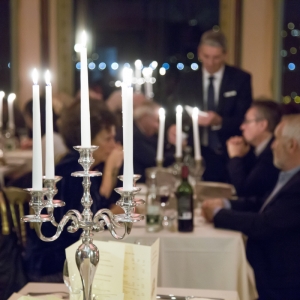 ►

Diaporama