Baroness Ephrussi de Rothschild invites you to an intimate and elegant evening event, during which you will be able to enjoy the finest melodies from the classical music repertoire and a candlelit dinner with a view over the Mediterranean. The musical soirées provide guests with an opportunity to listen to classical music masterpieces in the sumptuous setting of the Villa Ephrussi de Rothschild. The intimate concerts immerse guests in the elegant atmosphere of the Côte d'Azur's first winter residents and, in particular, Baroness de Rothschild's guests.
Program
6.30: Gates' opening and guided tours in French and English
7pm: Concert in the patio
7.40pm: Interlude with champagne
8pm: Resumption of the concert
8.45pm: End of the concert& and guided tours in French and English
9pm: Opening of the restaurant
14 December: Christmas show, Diva Opera
A family excitedly reunites for the festive season. Together they recount stories from their travels, recall Christmases past and reveal their hopes for the future. A lively and heart-warming tale featuring arias, songs and carols to delight audiences of all ages.
ON THE MENU
Home-made foie gras terrine with gingerbread,
apple Tatin and caramelized balsamic
***
Supreme of quail stuffed with mushrooms, slow roast thigh,
butternut and green cabbage mash with chestnuts and dried fruit
***
Caribbean passion
Coconut biscuit,
mango with vanilla and exotic cream
12 January: Trio 'Baikail", Russian New Year
To celebrate the Russian New Year, the Russian trio 'Baikail' will play moving Russian melodies. The Villa's patio will be filled with the sound of profound and moving songs by Tchaikovsky, Shostakovich, Rachmaninoff, Volivov, and Chalov.
16 February: Libera Me
The young Libera Me ensemble from Lyon will perform an original interpretation of ancient music. The ensemble's music is structured around a dialogue between a recorder, harpsichord, and a soprano. The Libera Me trio will tackle the theme of love from several perspectives, from medieval fin'amor (refined love) to passionate love, and frivolous Badineries.
16 March: Harpsody Orchestra
The Harpsody Orchestra quintet, composed of two harpists, a flutist, a violinist, and a cellist, will perform an ode to spring and nature with works by Strauss, Vivaldi, Saint-Saëns, and Mozart.
Tickets
Concert + glass of champagne + diner: €120
Concert + glass of champagne: €60
Christmas show special rates
Concert + glass of champagne + diner: €150
Concert + glass of champagne: €90
Photos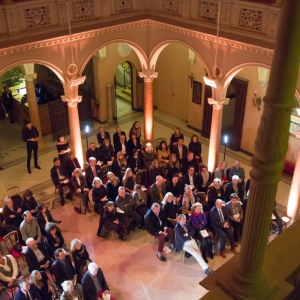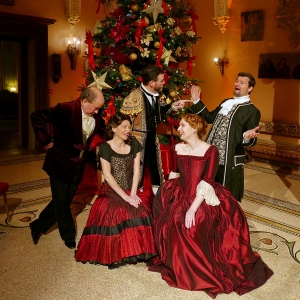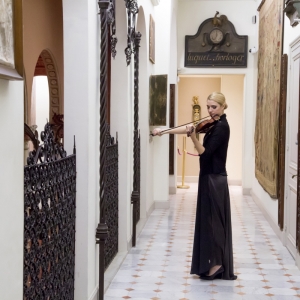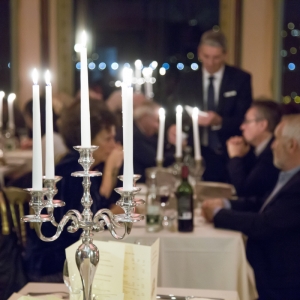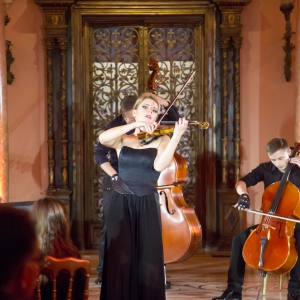 ►

Diaporama