Visitor information
Before the visit
iPhone/iPad & Android application
The Villa Ephrussi de Rothschild can be accessed on AppStore and Google Play! Enjoy a visit in high-definition with an exceptional zoom depth.
This application includes a guided tour lasting 1 hr 30 minutes for a discovery of the site and daily life in the Belle Époque, a geolocalised visit of the gardens and an illustrated glossary presenting the 58 emblematic plants of the gardens.
The Villa Ephrussi de Rothschild offers on-site downloading facilities without the need for a 3G connection thanks to Wi-Fi access. This on-site downloading facility is also accessible to foreign visitors at no extra charge for roaming data.

Download the application on AppStore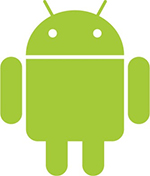 Download the application on Google Play
Collection on arrival
The audio guide
For a self-guided tour of the permanent collections, you are offered a free audio-guide on your arrival at the Villa. It provides a commentary on the history of the place, about Baroness Ephrussi de Rothschild and her collections, as well as thematic information about the Riviera during the Belle Époque, Béatrice's leisure activities and the Rothschild family.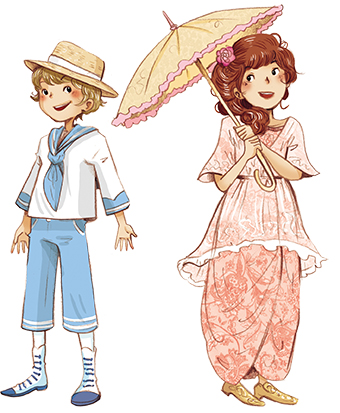 Available in 9 languages: French, English, German, Italian, Spanish, Dutch, Japanese, Chinese and Russian.
The activity book
This activity book is available free for children aged 7 to 12 on admission to every Culturespaces site. It helps them to learn while they're enjoying themselves, and discover a historic site in a fun way, through various games and puzzles. They will be accompanied throughout their visit by Hugo and Lea, two mischievous children who travel around France to visit Culturespaces sites: they are in summer outfits at the Ephrussi de Rothschild Villa.
Available in the gift shop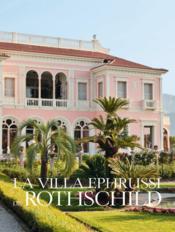 Special edition "Connaissance des Arts" magazine
Connaissance des Arts and Culturespaces have teamed up to create this beautiful edition, helping us to discover the ''folly'' of Béatrice de Rothschild, her taste for 18th century French art, for gardens and games! Available at the villa bookshop and online at the price of € 21.